This rebranding pitch concept was created for the rheumatoid arthritis drug ORENCIA, a Brystol Myers Squibb product. Teamed up with a copywriter we would come up with several headlines and discuss potential visual concepts. Sketches were quickly put together and once approved the final visuals were put together. This composition was created by taking multiple stock photos, masking, editing and then placing them into the final design. Because of my knowledge of 3D, I was able to quickly manipulate the metal hand to give it depth. When working with text headlines I use fonts that tie-in to the design's visual message. The final design took less than 8 hours.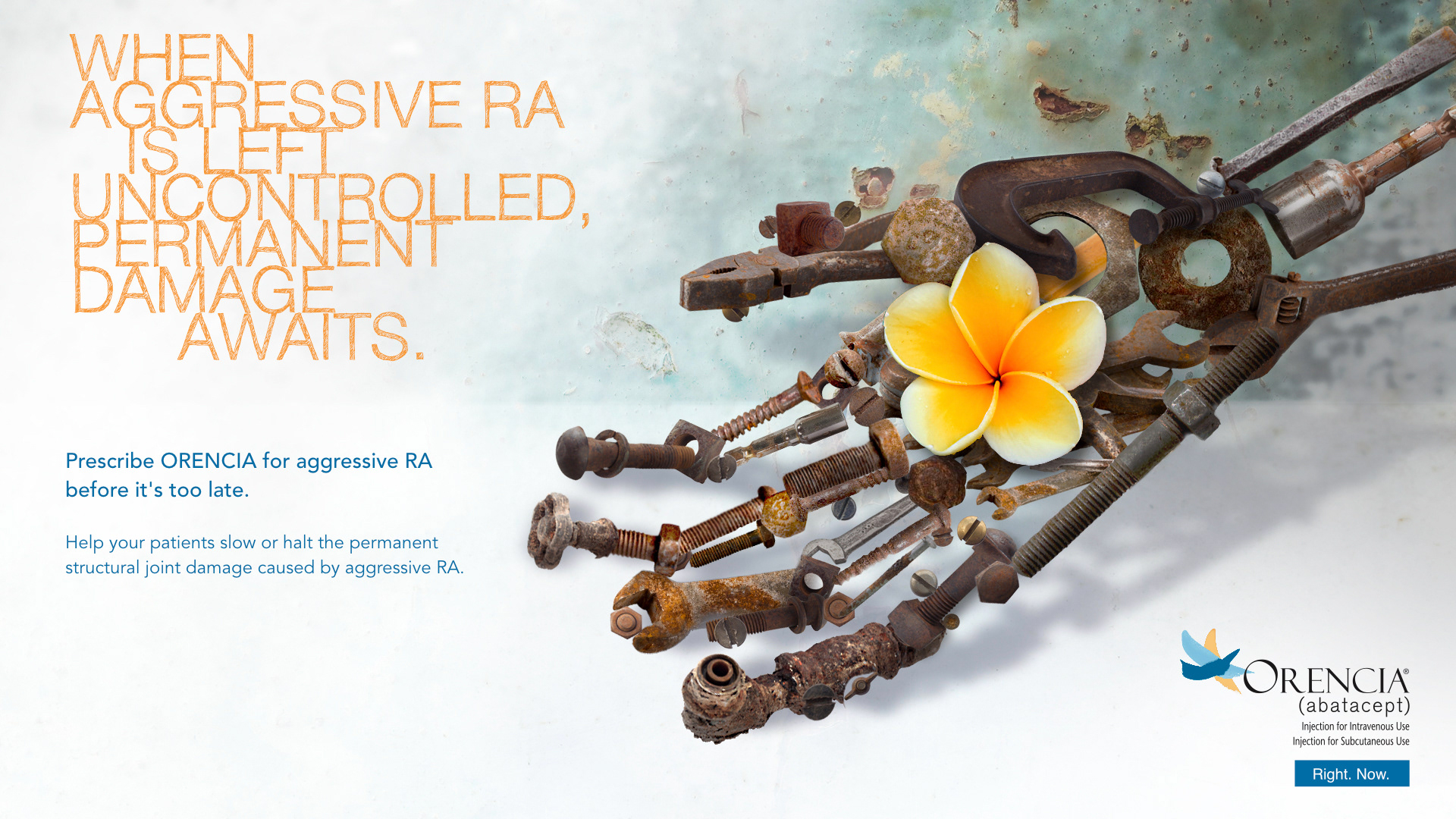 This rebranding pitch concept was created for the rheumatoid arthritis drug ORENCIA. The original campaign visuals used the 'word ropes' wrapped around the patient's wrists, holding them back. The evolution of the campaign would use the ropes with a different approach, by creating concepts that put the patient trying to get back their control. The final design was put together using several photographs compositing them together, editing and creating visual effects to give a vintage look.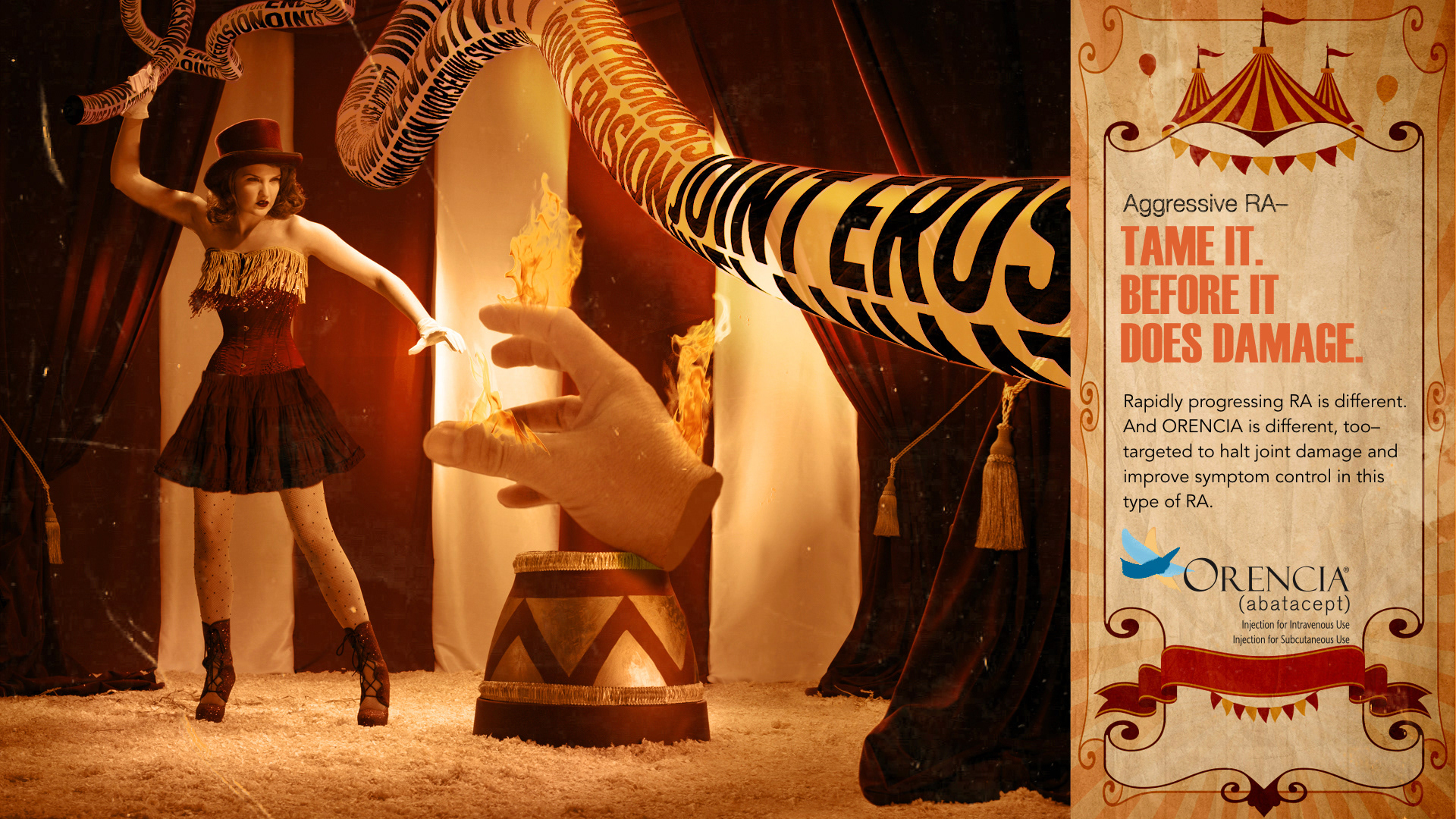 These pitch concepts below were all designed and produced in Adobe Photoshop. When creating designs my approach is never to directly download stock imagery and add some headline and copy to it, but rather create impactful visuals that push boundaries and grab the audience's attention.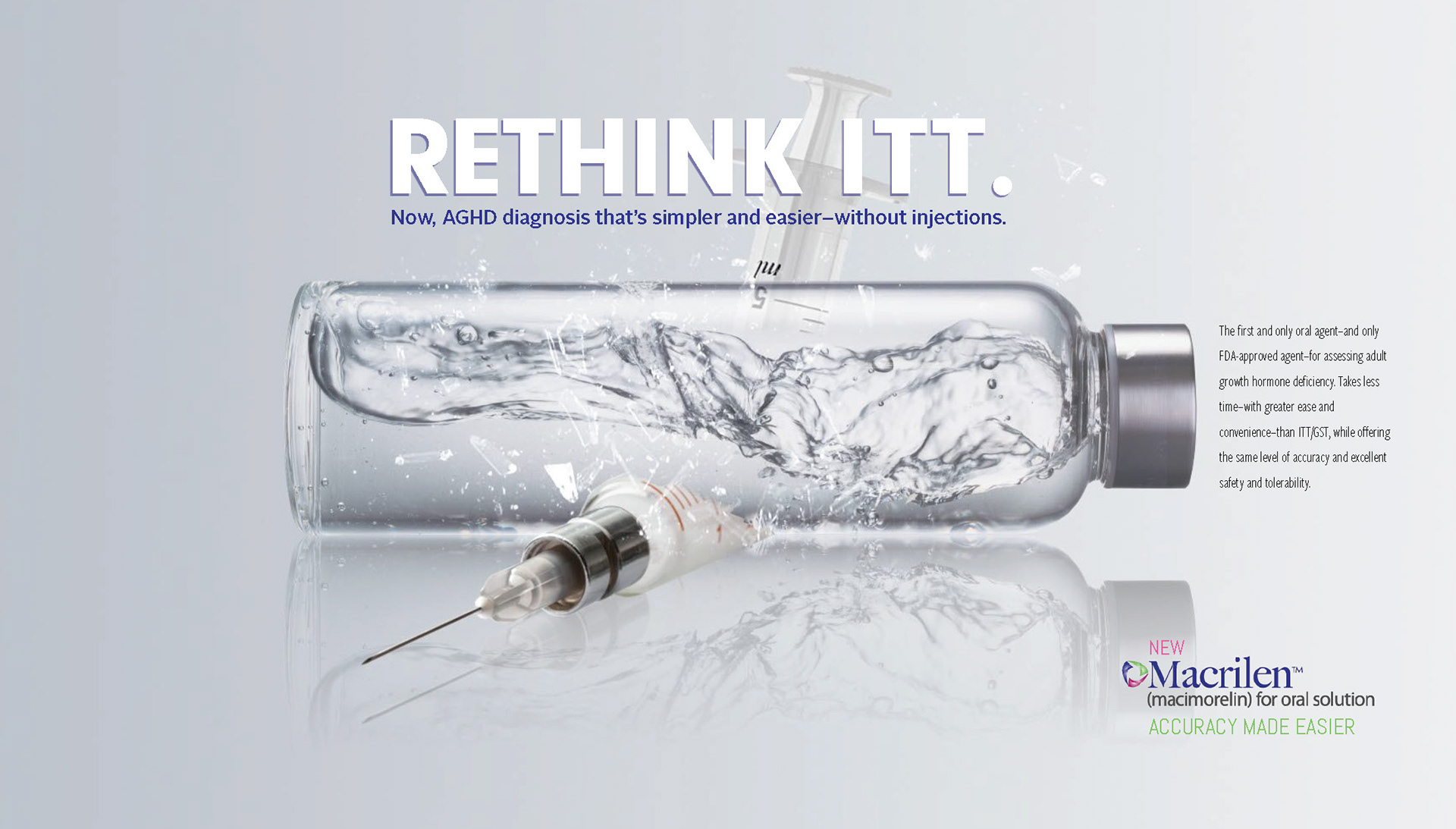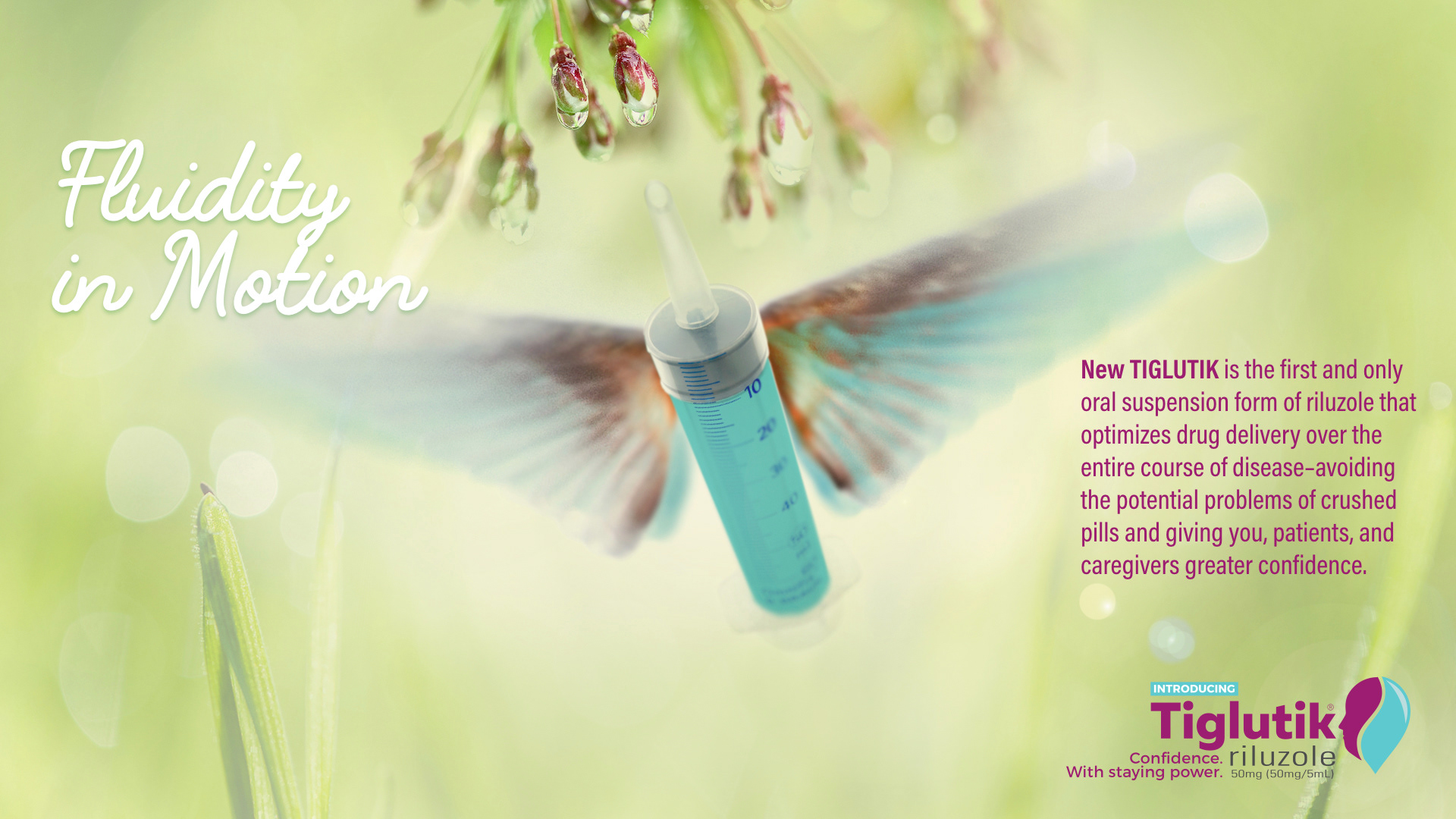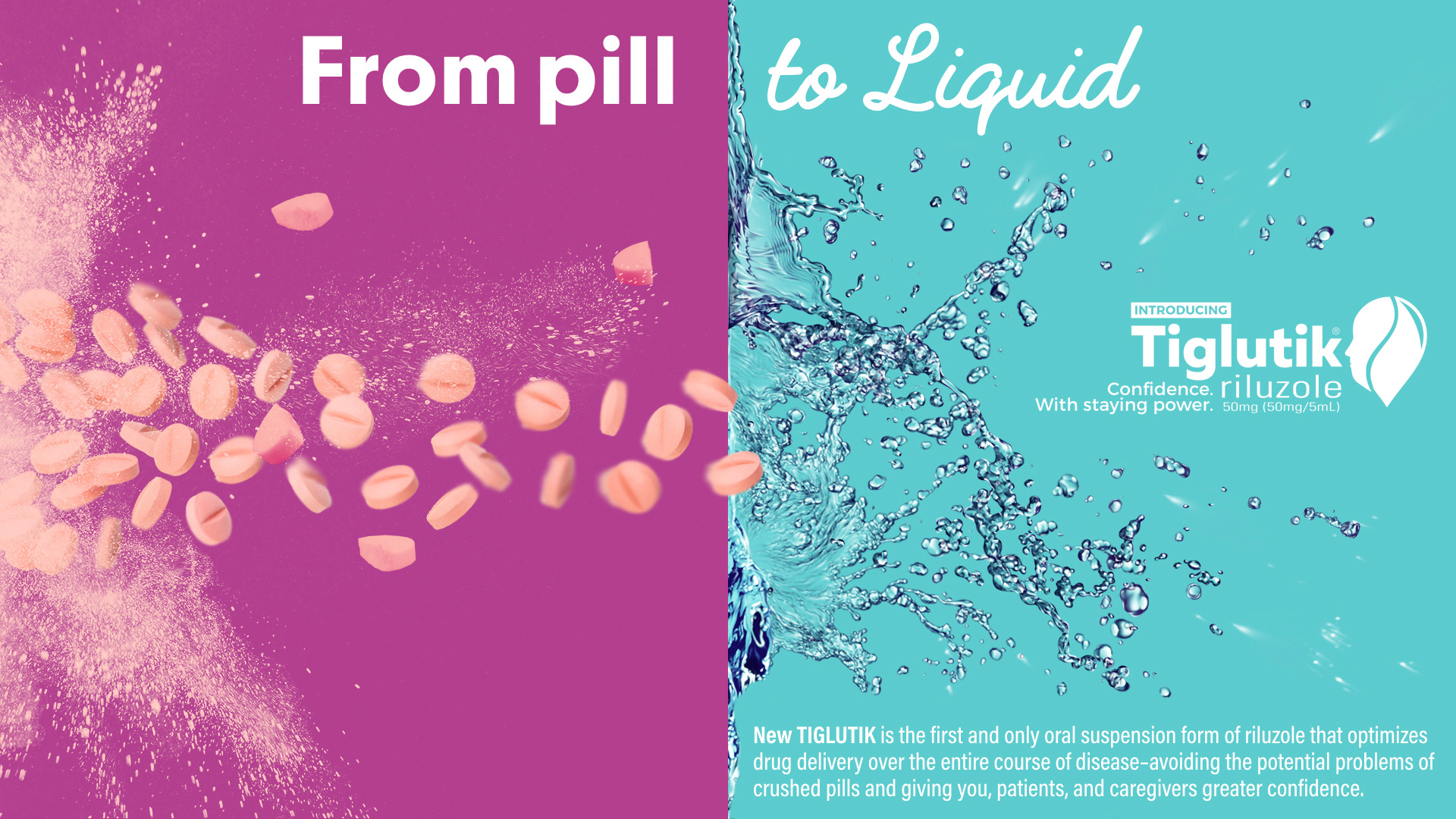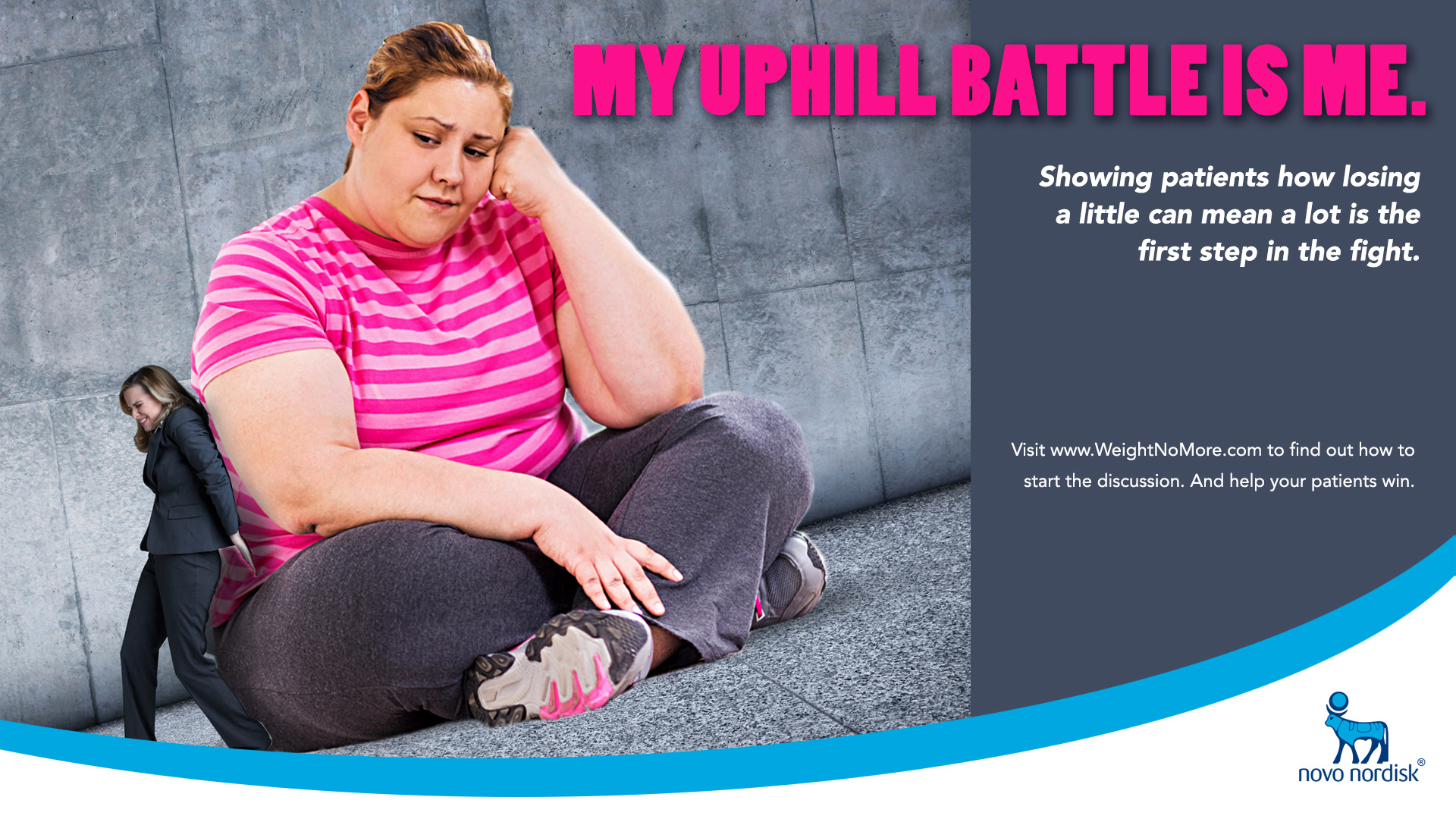 As an experienced retoucher for several professional photographers, I've spent a lot of time mastering the  use of Photoshop to manipulate imagery and give my designs a high-end polished look.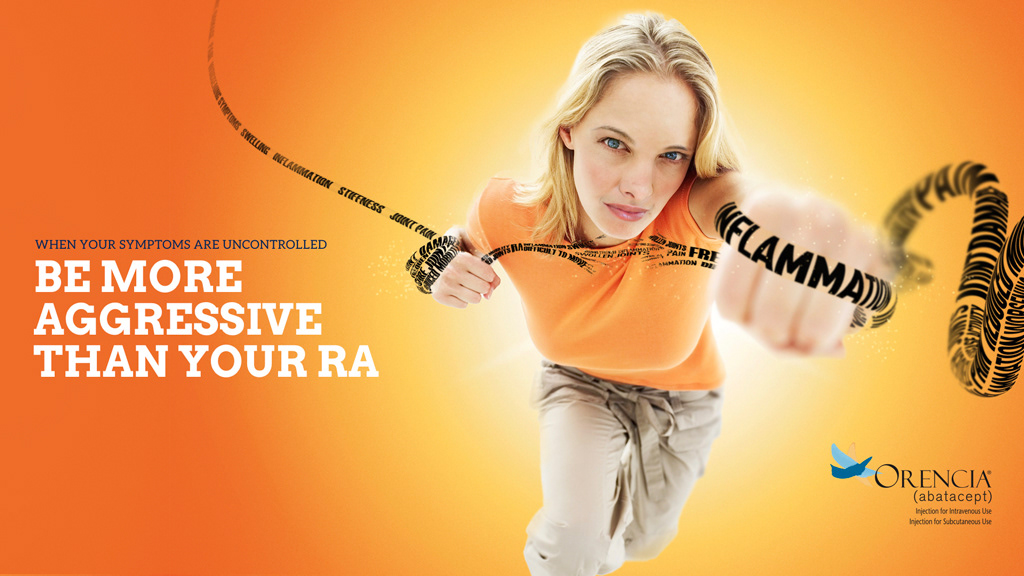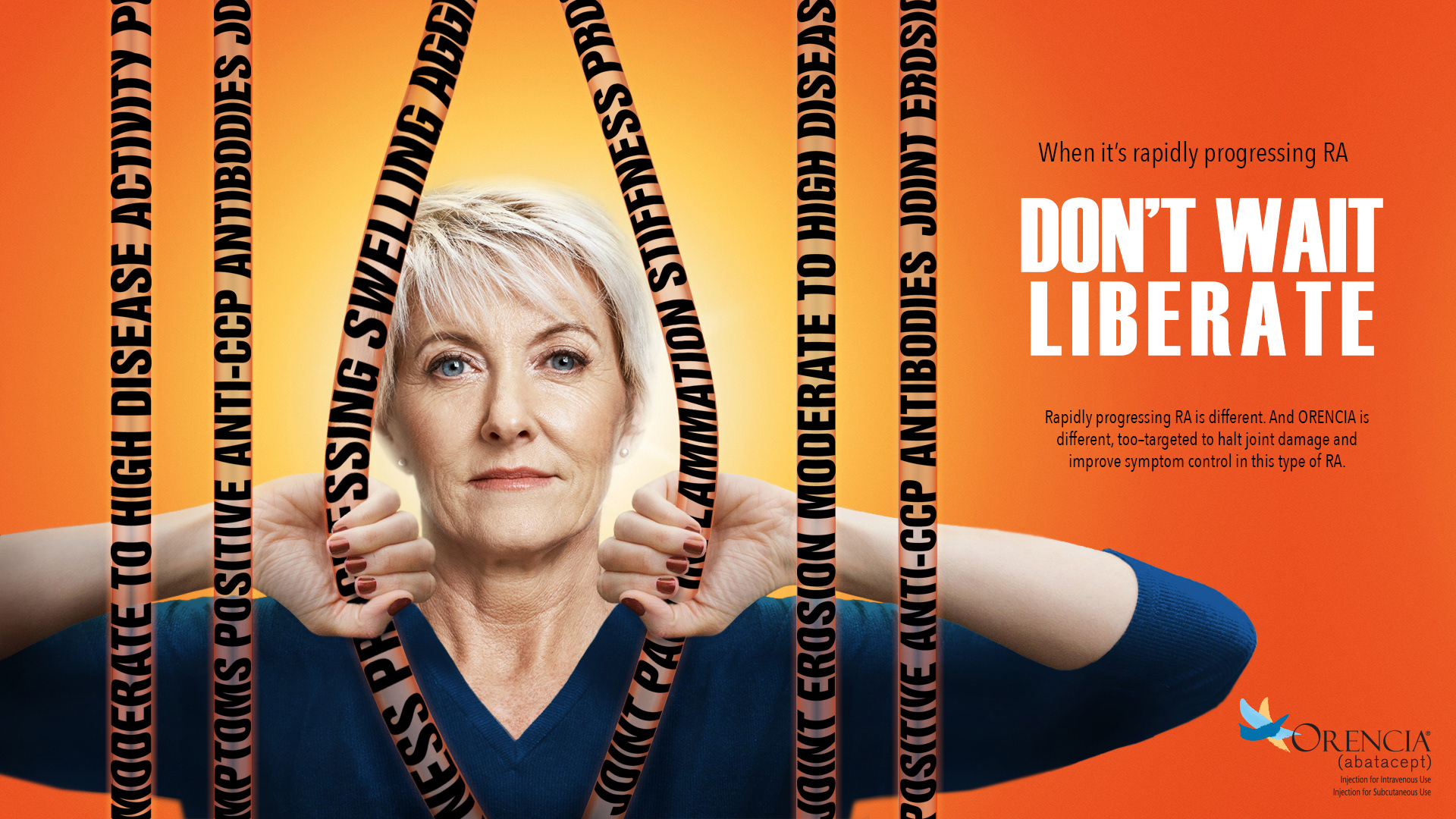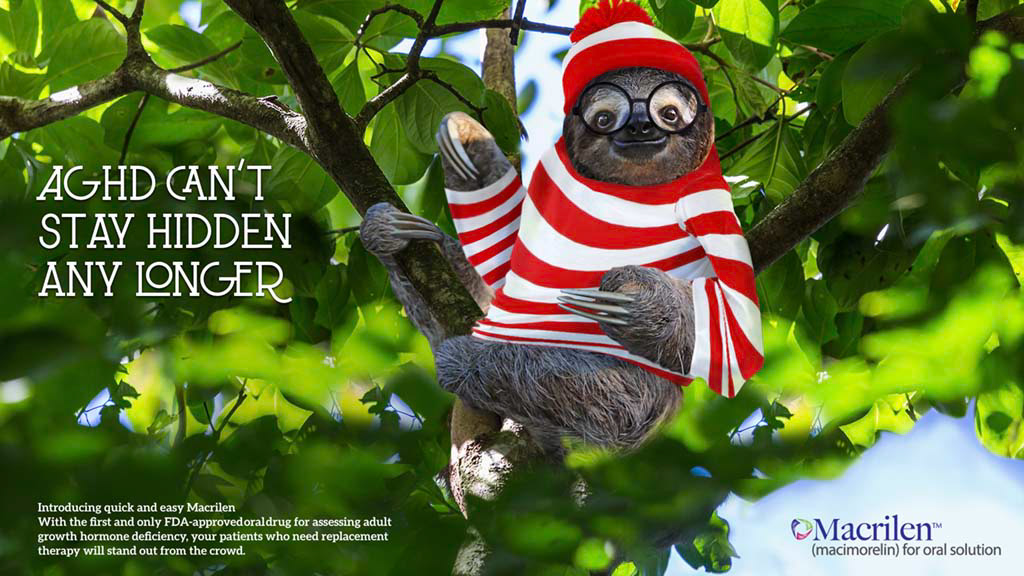 As senior art director, my daily role was to create the marketing material for the patient side of the ORENCIA brand. This included brochures, banner ads, email campaigns, tradeshow materials and a total website redesign. This brochure was created in InDesign with custom illustrations. When laying out designs I use a clean approachable layouts and work with copy writers to produce content that is easily digestible for patients.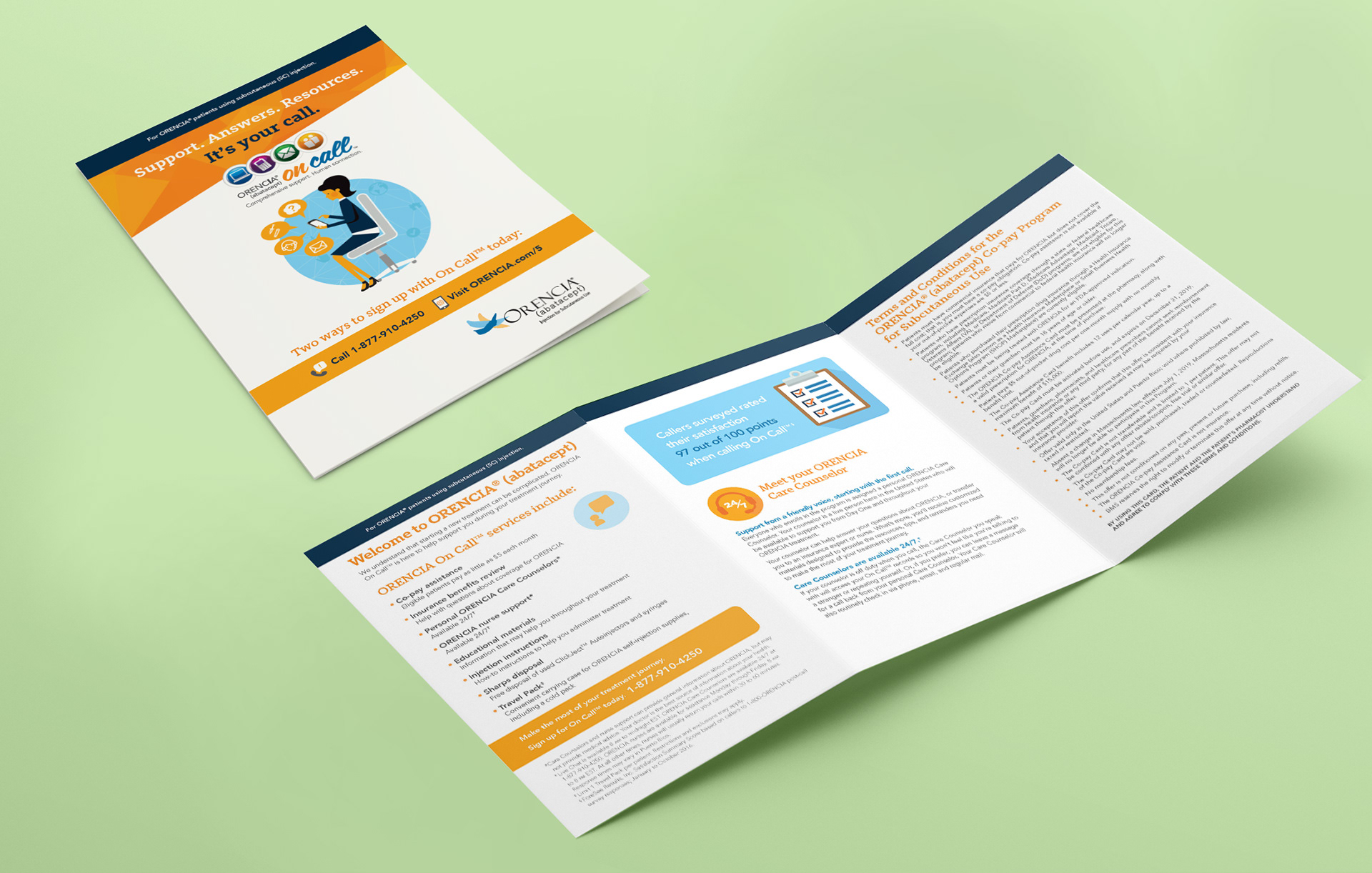 When creating marking materials I like to work closely with copywriters to discuss conceptual approaches that will grab a patient's attention and give them clean understandable content. Whenever possible I also like to create infographics to help patients understand complexities otherwise lost in heavy text content.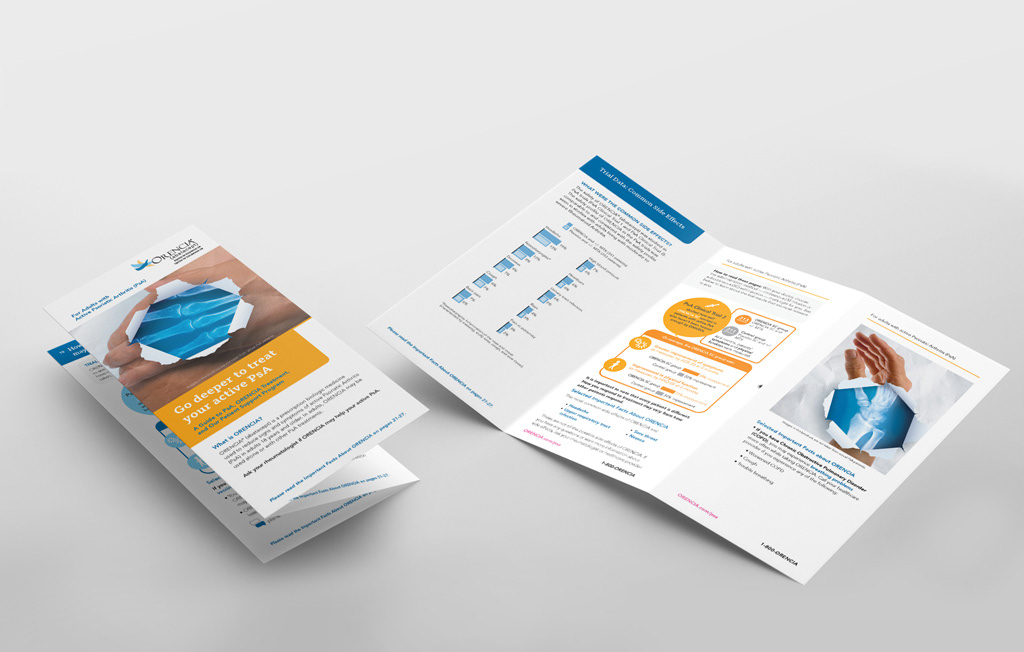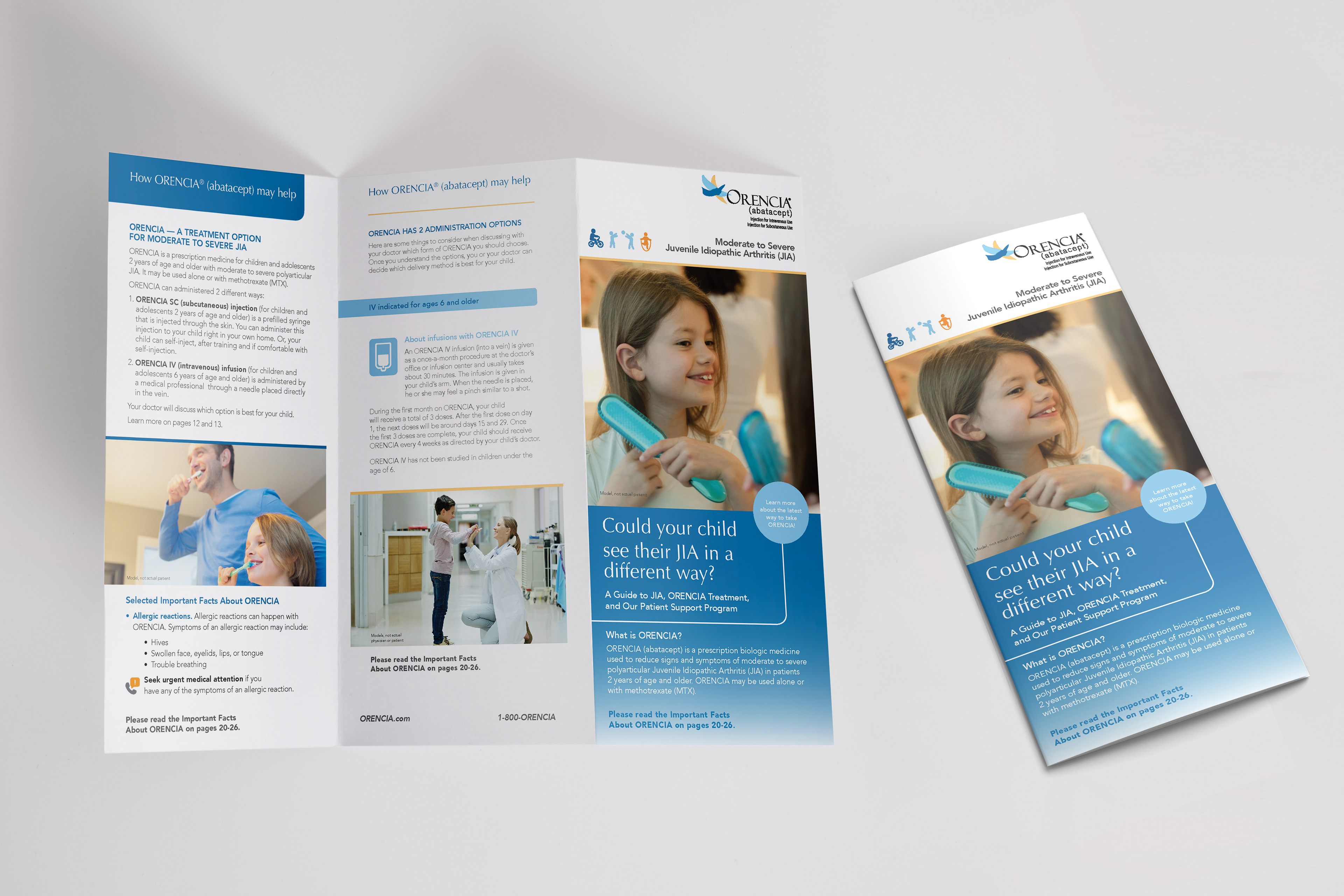 This poster was designed for healthcare provider offices. The design and copy was greatly reduced from multiple pages of content to reduce the overwhelming amount of information that is typically found in marketing materials.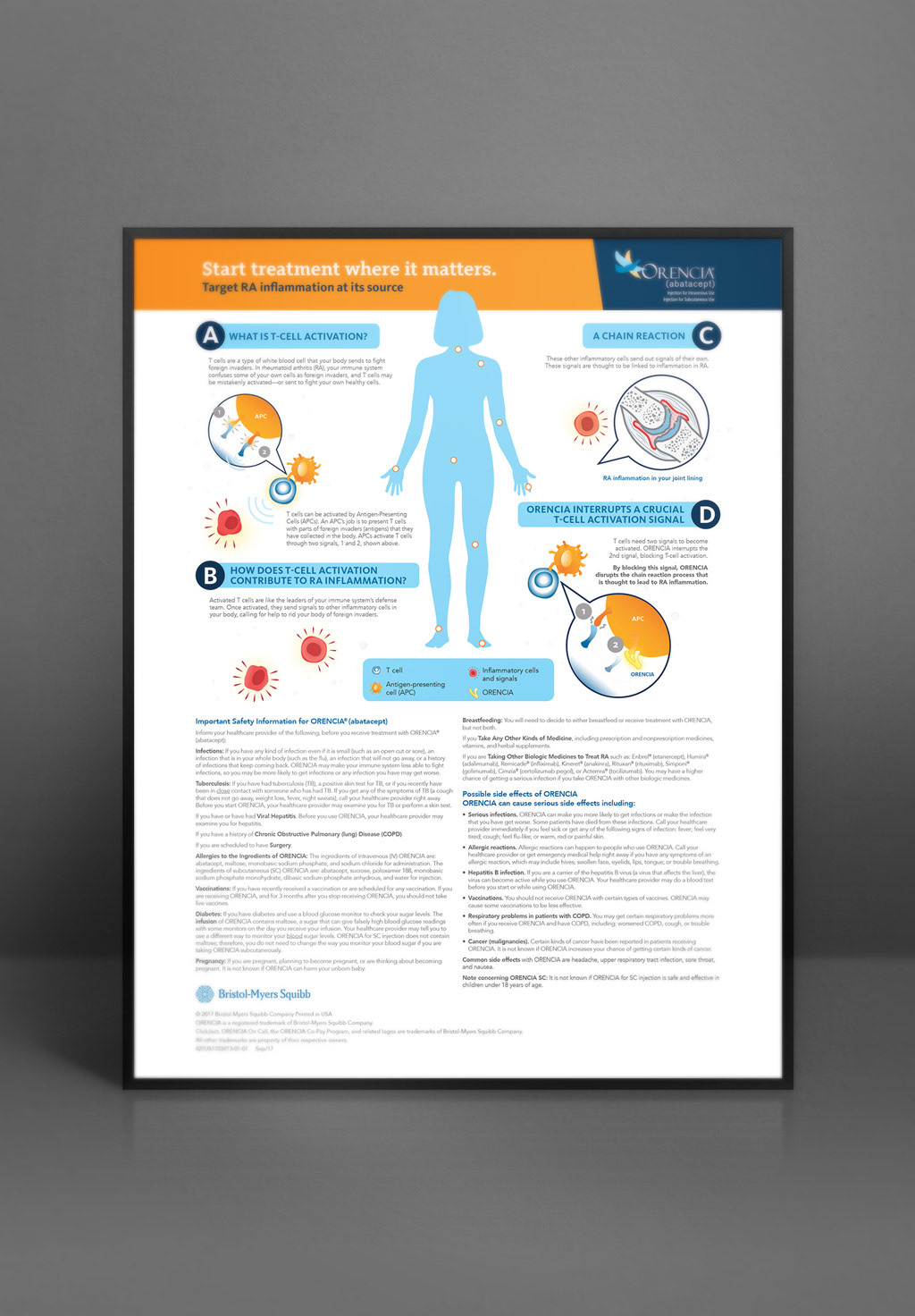 I've spent many years developing my craft as a web designer. I've worked side by side with marketing and analytics professionals whom taught me the best practices when creating for online. I have experience in building websites from wireframes to html development. Having a firm grasp on the entire process ensures clients that their website will engage their audience with positive ROI. Below are concepts for the upcoming ORENCIA website redesign.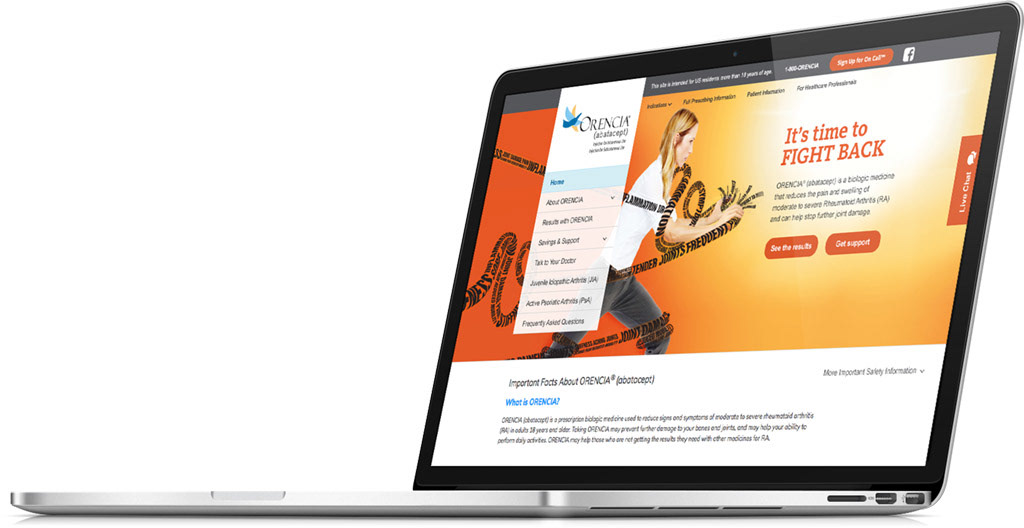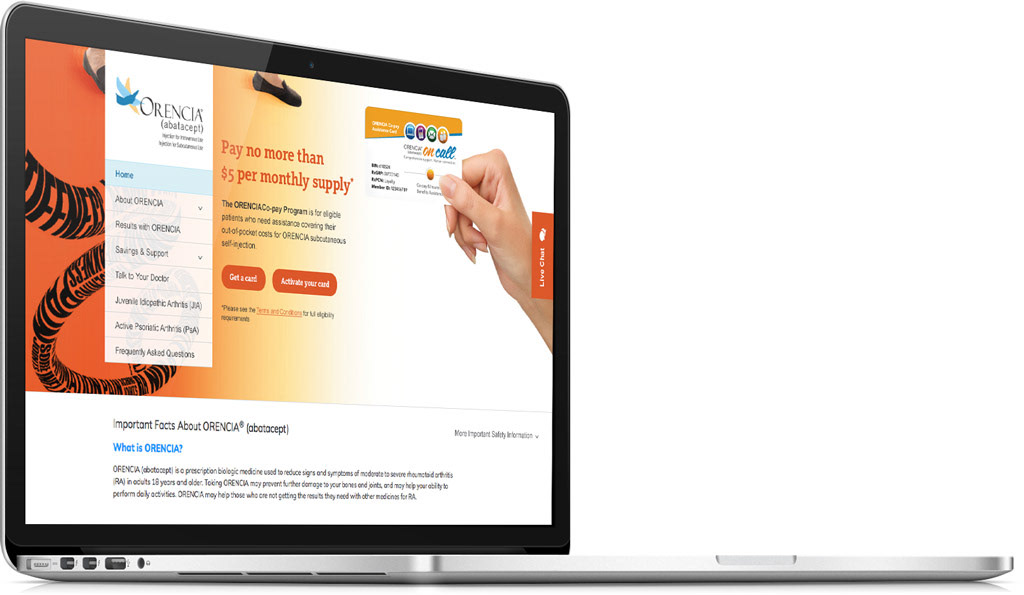 The redesign of Dr. Phil's Bydureon ON IT Movement responsive microsite, also included banner ads, emails, brochure, and social media marketing. The design improvements bring the users attention to the sign up form and break up the previous lengthy content into easily digestible areas that were clearly defined. As art director on this project I lead my team of four designers to coordinate this very tight one month deadline from start to finish. Visit the live site: 
www.onitmovement.com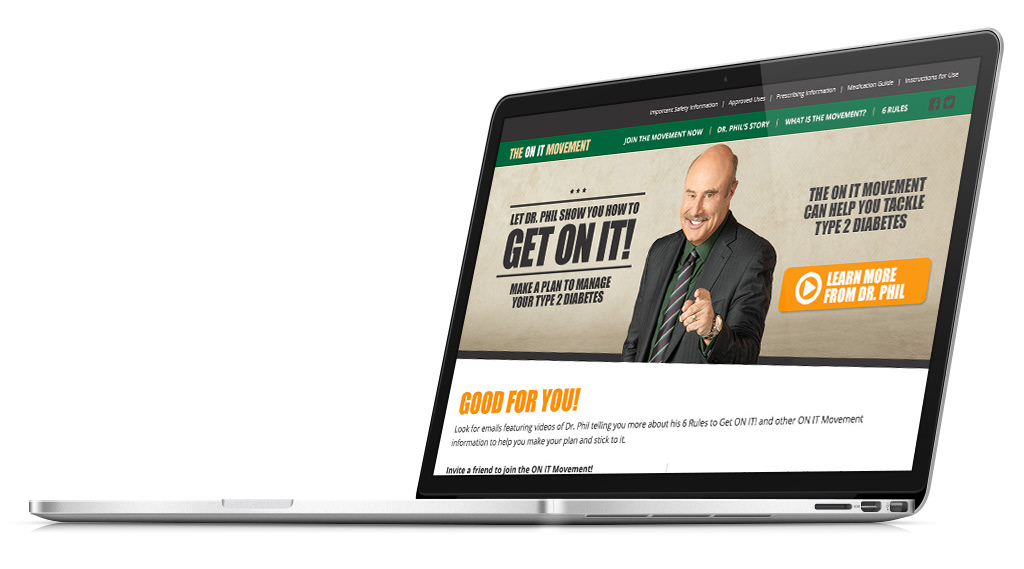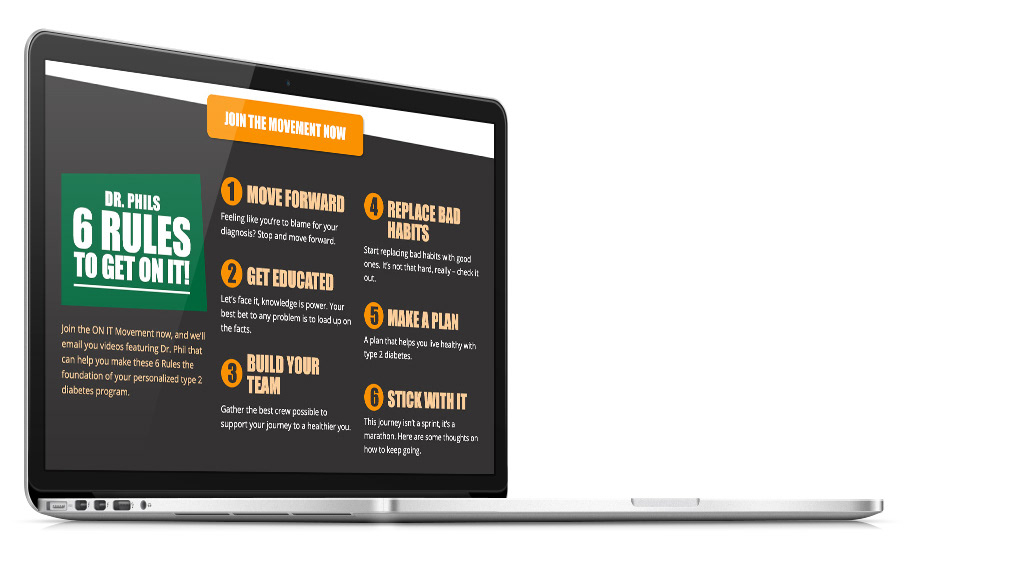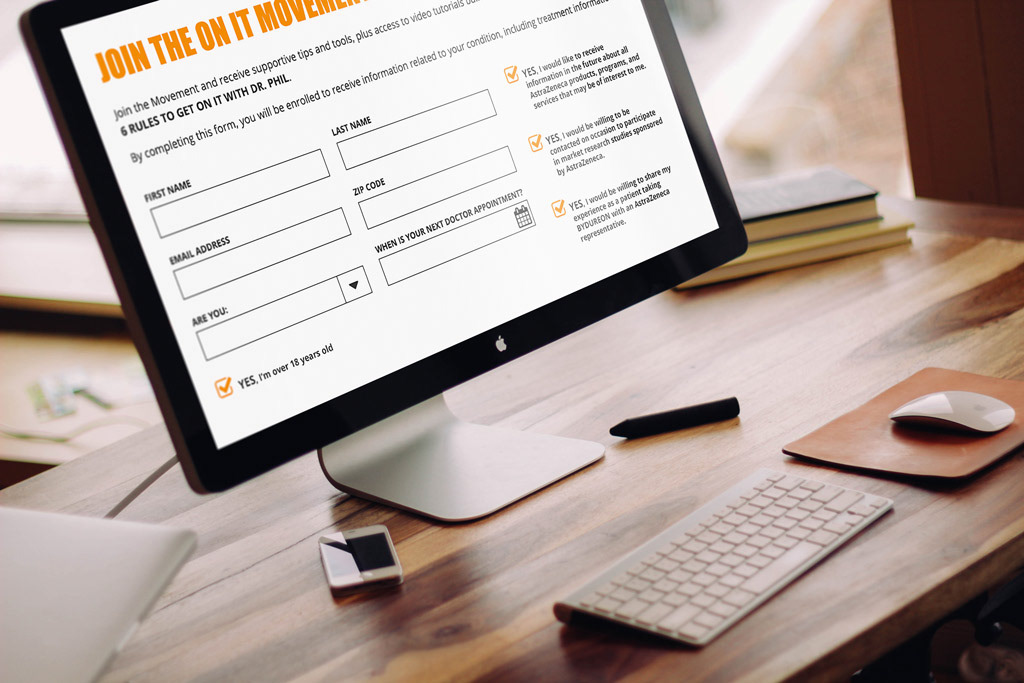 I've lead the redesign for Abbott's international websites. This included over 100 interchangeable custom designed components and an accompanying global style guide standards to establish and maintain a strong, consistent, and distinctive customer experience across our corporate and divisional portfolio websites. Sample designs were included to demonstrate placement of specific elements for final creative.
A consistent look and feel of Abbott websites globally is focused on creating familiar experience for their customers and increase brand recognition. By defining only the building block elements, the standards allow for creativity and individuality within each divisional portfolio website.
Visit the live sites: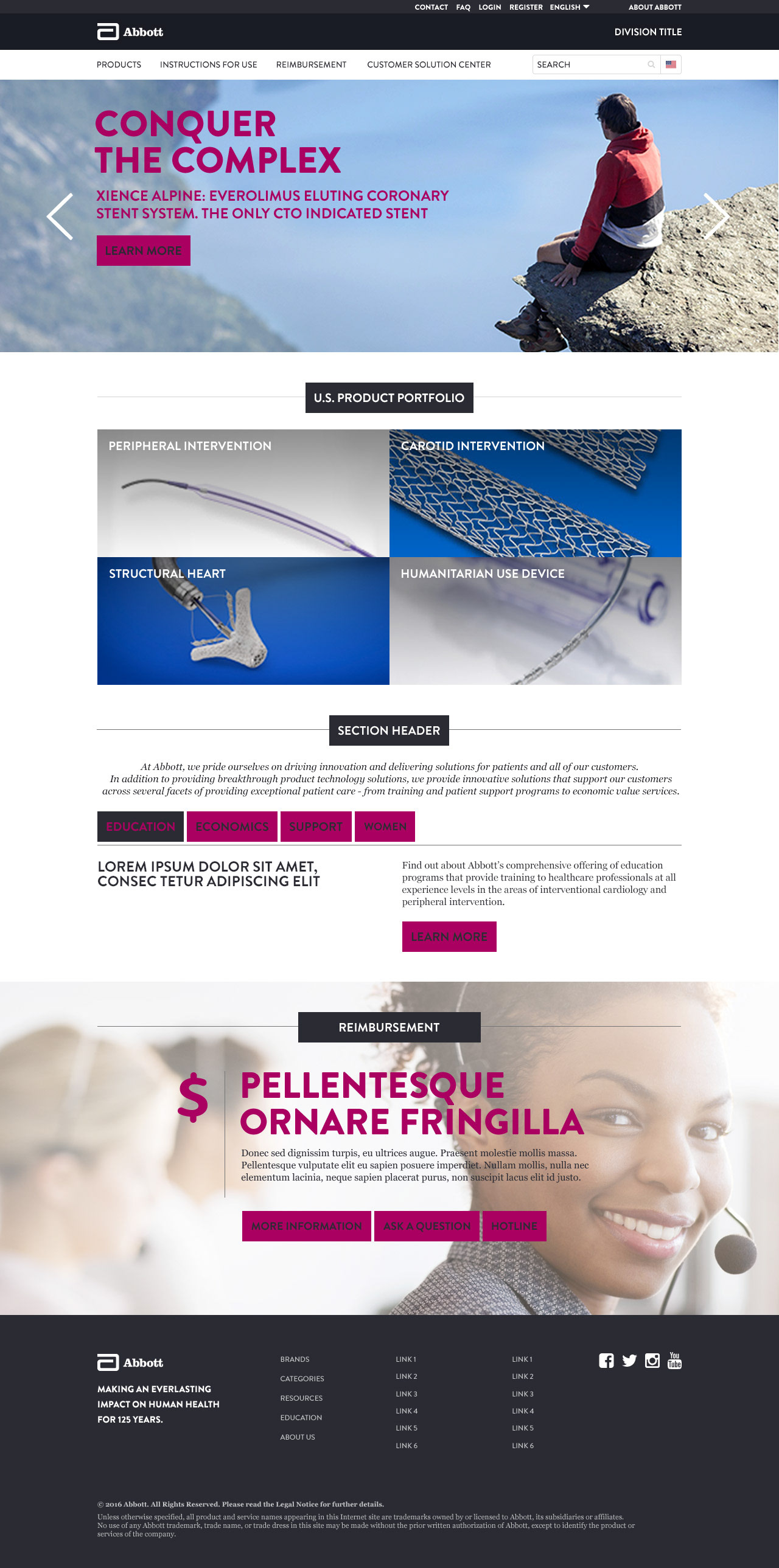 Helped direct the GSK Innovations responsive website design overall look and feel of page layouts including graphic elements and iconography. Visit the live site: 
www.innovation.gsk.com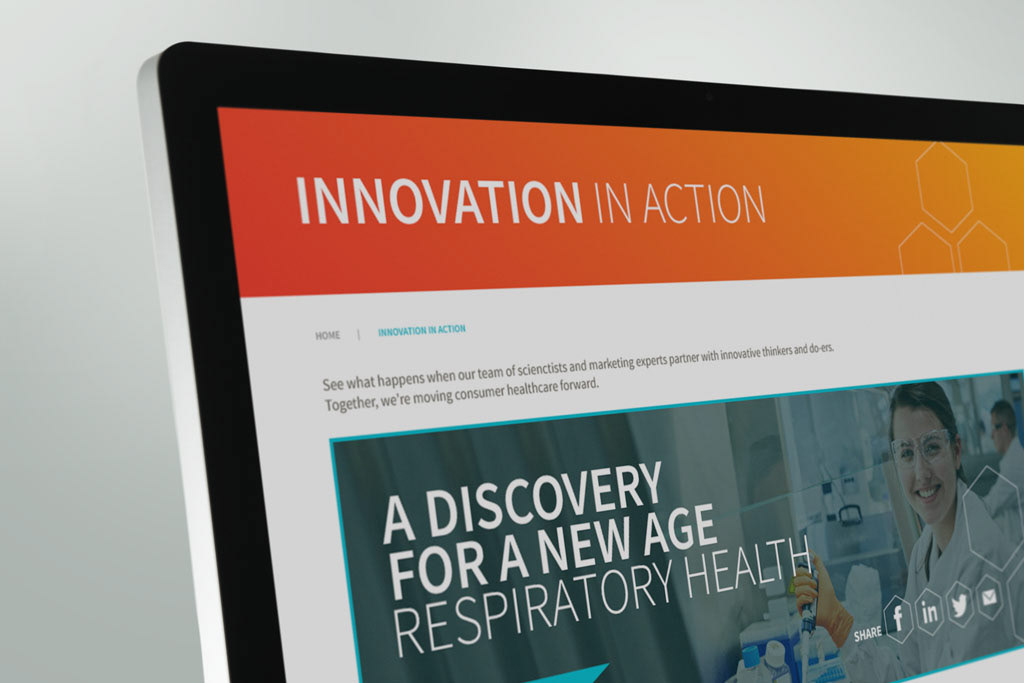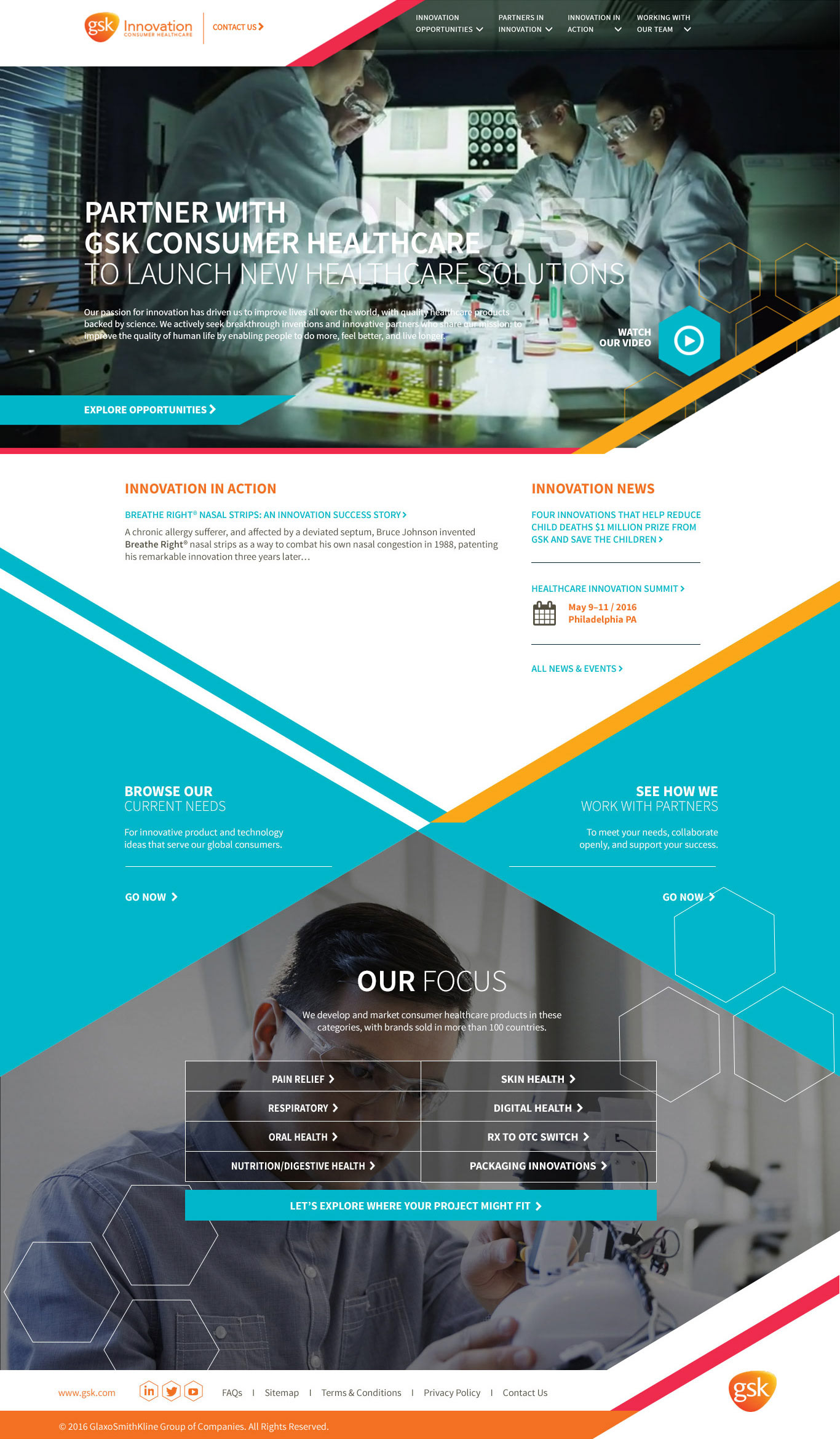 These pitch concepts were created for Phillips' website redesign.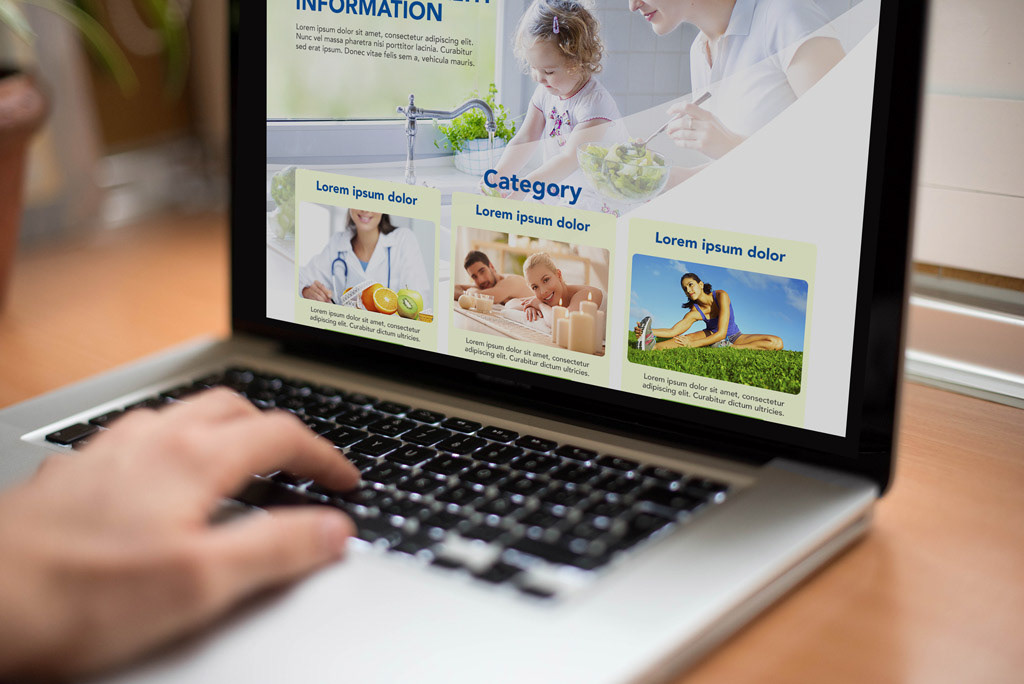 The interface would include multiple products that when clicked would move to center "in the hands" and a pop up would provide more information.